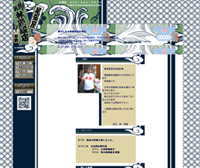 OWARIYA HAYASHI-GOFUKUTEN
★HANTEN, TABI, LANTERN, OOGI,KIMONO

In "OWARIYA, HAYASHI-GOFUKUTEN of ISEZAKI-MALL,"they sell apparel, HANTEN of the festival only in Japan, SETTA, KIMONO. In HANTEN, it is pleased with the souvenir of the trip to Japan very much. In HAYASHI-GOFUKUTEN, various size seems to be prepared for SETTA where is popular among the tourists of the foreigner, ZOURI. The popular beautiful folding fan and ornamental hairpin are sold towards a woman. In Japan, I choose OBI, ZOURI by total to KIMONO. Specifically, please visit the HP of the shop.
http://www.owariya-h.com/

It is footwear with clog thong that SETTA edites the bamboo sheath which I tore and makes. SETTA puts a fell on the back side and gives a waterproofing function and it is hard to be damaged by a kind of the footwear with the protector (balance due) to the calcaneal region of the skin bottom and is strong. SETTA was used in a noble, the society of the samurai family in the Heian era. ZOURI is traditional footwear made by skin and the cloth with the clog thong. I was used widely in Japan until shoes spread after the Meiji era. When I wear a kimono mainly in the present age, I wear ZOURI. There is formality than GETA and is considered to be changed footwear.

OOGI, SENSU are one's tools to use to send wind by hand as well as UCHIWA. I do OOGI in one end with bamboo and a tree as a bone with the pivot through an axis and put paper on it and am a foldable tool. It was devised in Japan in earlier period of peace. It is a tool for 装身, courtesy, a tool of the dancing.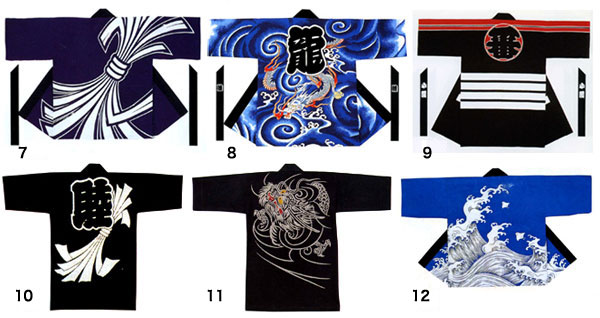 HANTEN is a kind of the kimonos. It is the short jacket which came to be worn from the Edo era particularly the about 18th century to the common people. It was used until a war as work clothes of the blue-collar of the urban area including a craftsman and the salesclerk widely mainly. There are some kinds of HANTEN, but SHIRUSHI-BANTEN where I dyed the mark of a company and the shop, a store's name is popular.
An employee is provided with SHIRUSHI-BANTEN and may give the craftsmen of comings and goings it as a gift. It is used as full dress at the craftsman rank.The people of the town classify the name of the neighborhood into HANTEN and make the uniform in case of the festival of the town.

It is umbrella, KAMIGASA made with an umbrella, KINUGASA and paper made with silk. KAMIGASA is a stage of the Japanese dance and is bought a cormorant. The 15th square box is called INROU. INROU is the container which I used because the traveler including the old samurai puts medicine. It was used as a seal case, but I put medicine before long and came to carry it first.

T-shirt that a letter called Yokohama was printed and "HYOTTOKO" and "OKAME" of the Japanese traditional mask
OWARIYA HAYASHI-GOFUKUTEN
3-107, Isezakicho, Naka-ku, Yokohama-shi, Kanagawa
Business hours /10:00 - 20:30 regular holiday: None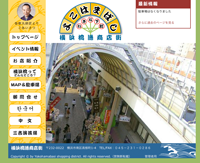 YOKAWA FOOTWEAR SHOP (according to Yokohama Bridge)
★Leather-soled sandals, clogs

Proprietress, Yokawa Michiko of the footwear shop "YOKAWA FOOTWEAR SHOP" founded early in the Taisho era is a childhood friend from the elementary schools of comic story teller, the Utamaru Katsura teacher. The Utamaru Katsura teacher seems to have been using clogs and leather-soled sandals here habitually for many years, too.

In addition, it is famous as the shop which an actor standing in the Miyoshi variety theater nearby orders. "1,000 clogs" which a female-impersonator in particular wears are products of the reputation. Because a tiptoe nearly falls forward, a foot is seen on the whole from an ankle beautifully and seems to be clogs emphasizing femininity.
1-19, Urafunecho, Minami-ku, Yokohama-shi, Kanagawa

Yokohamabasi shopping district
http://www.yokohamabashi.com/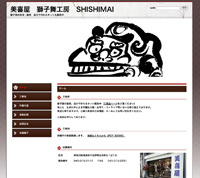 MIKIYA SHISHIMAI KOUBOU
★Shishigashira, long pipe, industrial art object

Do you know an indispensable lion dance "SHISHIMAI" performer in scenery for New Year holidays in Japan?There were manners and customs to have I called SHISHIMAI for a long time in Japan in New Year holidays and a festival, an auspicious occasion and dance. I am seen only for New Year holidays, but the tradition is inherited recently in the whole country.

"MIKIYA" in ISEZAKI-MALL is production, sale and OMIKOSHI of a little SHISHIGASHIRA and a shop selling a lot of industrial art objects.
The owner performed the production of the humped-head goldfish by a hobby in former work and I retired and opened a specialty store.
In the shop, "the SHISHIGASHIRA making kit" which even a child can make with oneself and old KISERU, a cigarette enter and sell handmade industrial art objects such as SENSU. The omikoshi to carry on its shoulder for precise Kannon image and festival together is unmissable.
http://shishimaikoubou.com/
5-127-5, Isezakicho, Naka-ku, Yokohama-shi, Kanagawa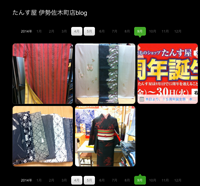 Kimono Shop Tansuya
Even a hygiene side is reliable if looking for a kimono and a yukata for the souvenir of the trip because I process none of, circle washing, antibacterial deodorization in a kimono, the purchase of the yukata, "Kimono Shop Tansuya" selling how about a recycling yukata, the shop of the kimono and sell it. There is the sale of a new yukata, and 20% of products more than 8,000 yen seem to be off.
http://ameblo.jp/tansuya-isezaki/entry-11925767911.html


Isezakicho, Naka-ku, Yokohama-shi 1-7-3NT building 1F
Business hours: From 11:00 to 19:00